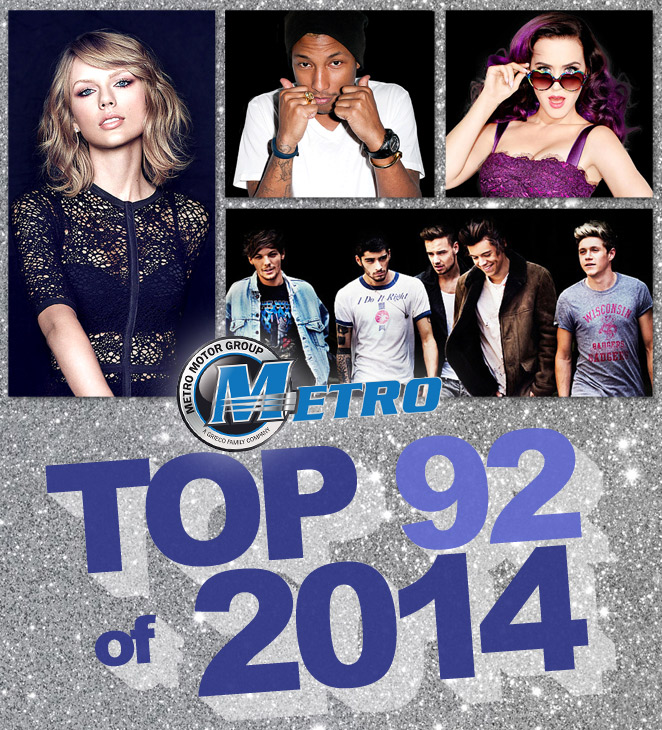 92 PRO-FM & Metro Motor Group present the Top 92 of 2014!
Countdown the most-played songs of 2014 on 92 PRO-FM! Who will land at number one? Taylor Swift? Katy Perry? One Direction? Listen to find out!
The countdown kicks off at Noon New Year's Day! After the countdown, check out the top songs here.
The top 92 of 2014 all New Year's Day! Powered by Metro Motor Group…get their top offers during the Big Finish, at any Metro location in Raynham or Johnston or MetroMotorGroup.com.
Here are the Top 92 Songs of 2014 – from 1 to 92.
Check Out 2013's Top Tracks