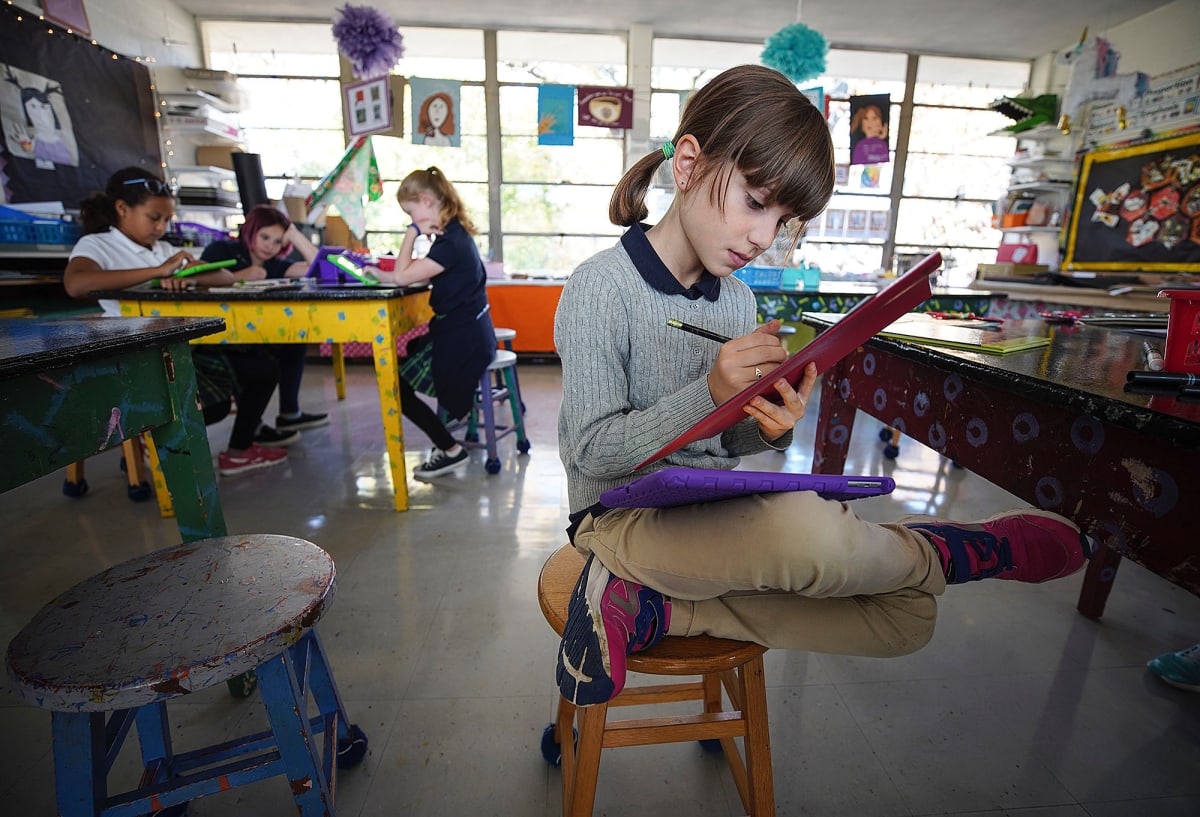 Lincoln School is where girls find their voice and learn how to use it. As the nation's only independent school for girls based on Quaker values, they offer a unique all-girls education from Kindergarten through Grade 12, and a best-in-class coed program from six weeks through Pre–Kindergarten.
Lincoln School's dynamic academic program, rooted in Quaker principles, educates girls to fearlessly embrace the opportunities and responsibilities of full citizenship in a complex world. At Lincoln, a lifelong love of learning starts young. Acceptance and kindness reign supreme. They value independent thinking and nurture the individual. They push their students to support each other while developing the confidence to try new things.
Their cutting-edge program is rooted in four academic pillars—character, curiosity, connection, and courage—that teach not just what their students need to know, but who they are and all they are capable of achieving. From their littlest learners to their rising seniors, Lincoln's academic program focuses on discovery through opportunity, empathy through perspective, community through a global lens, and confidence through first-hand experience.
With a challenging curriculum, small class sizes, talented teachers, and a one-of-a-kind connected community, a Lincoln education prepares each student for all that awaits them by bolstering the confidence and integrity within them. Once a Lincoln girl, always a Lincoln girl!