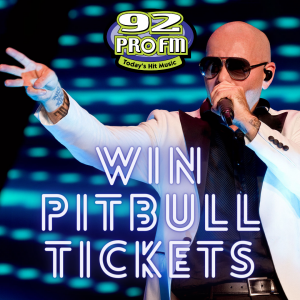 92 PRO-FM has your Pitbull Concert Tickets…before you can buy 'em! Listen to Davey Morris at 5:40 for your chance to win Pitbull tickets with guest Iggy Azalea, Saturday, August 28, 2021 at the
Xfinity Center. Tickets go on-sale at Friday, June 25th at 10am.
More ways to win tickets all weekend!