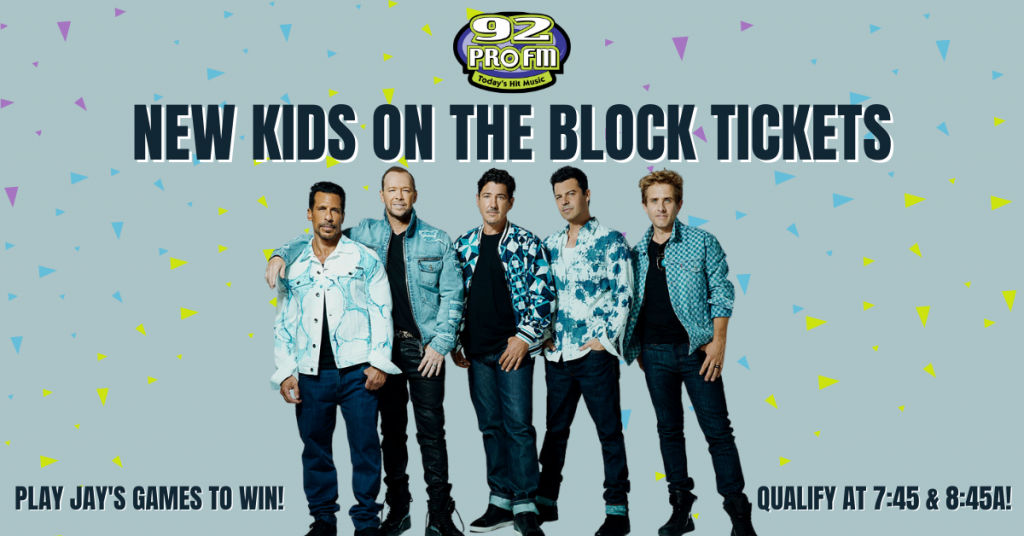 Play Jay's Games with Giovanni & Kim in the Morning!
This week, your chance to qualify for tickets to New Kids on the Block @ 7:45am & 8:45am! Don't miss New Kids on the Block with En Vogue, Rick Astley and Salt-N-Pepa… a second show added Saturday, July 16th, 2022 at TD Garden Boston. Win one of 5x pairs of tickets.
Giovanni & Kim announce the 5x Grand Prize Winners, Friday, December 3rd at 9am!
Full Contest Rules HERE