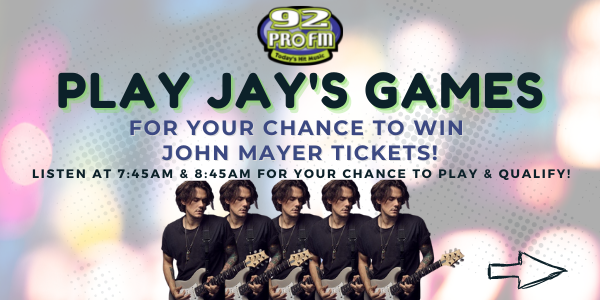 Play Jay's Games with Giovanni & Kim in the Morning to win John Mayer Tickets in Boston!
Starting Tuesday, listen at 7:45am & 8:45am for your chance to qualify.
Win a pair of tickets to John Mayer's Sob Rock Tour, Friday, March 4th at the TD Garden!
Gio & Kim announce the Grand Prize Winner, Friday at 9am.
Full Contest Rules HERE